Designing for Living Building Challenge?
Our Full Stainless-Steel outlet range is now 'Red List' free, and 'Declare Label' listed.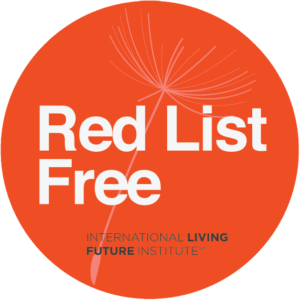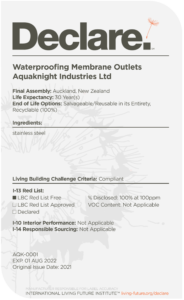 Only Aquaknight guarantees the flow performance of their wastes and drains.
Renovating or building a new home? Start right with dependable plumbing products.

Aquaknight's Hair Claw allows you to easily remove hair from your shower drain.

We have developed a unique patented system that diverts rogue moisture back into the waste system should a leak occur.

Get the best prices in the market along with our superior & personalised customer service.

Aquaknight manufactures 75mm seals because the bigger the seal the safer it is.
Looking for great quality plumbing products that stand the test of time?
Look no more! Give us a call for a free quote! Call: 09 832 2214
FAQ
Where can I buy Aquaknight products?
Give us a call and we will direct you to the nearest retailer. GIVE A CALL
Will the new drainage solution be compatible with my current product?
We ensure our product designs are flexible enough to fit the old Aquaknight
products. Got another company's product? Contact us and we'll tell you the
specs! Contact us
What about the product specifications?
Our products are designed to give extra confidence and security for leaks and
escaping moisture. We also have great customer service to help you every
step of the way. Get free spec sheets
"As plumbers, we get called out at all hours, any day of the year. Christmas Eve and we urgently needed a spare part to finish a job but no one was open. Rodney came out and opened up just for us. Rodney and his team at Aquaknight get it! They go the extra mile for us with personal service that is second to none."
Ben De Wet
Co-Owner, Fox Plumbing Ltd
"As a professional plumber, I've installed quite a few Aquaknight shower drains over the years and they have proven to be incredibly reliable. I always recommend them to clients"
BRIAN WILSON
"I purchased Aquaknight to allow me to install a shower base in an upstairs bathroom. It is a very good product and the quality is far superior"
BOB MARDY