Full Stainless / Hot Mix Drains
Hot mix membrane clamping outlets
Integrating sustainability and environmentally friendly products into your design just got easier.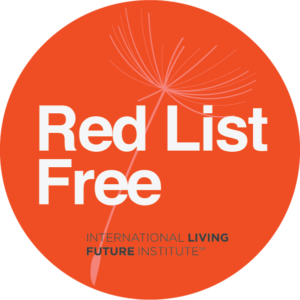 If you are designing a Living Building Challenge project, or are environmentally conscious, our Full Stainless-Steel range of outlets are now Declare Label listed and Red List Free.
Declare is a transparency platform and product database that is changing the global materials marketplace. It lists factors such as materials used, responsible sourcing and third-party verifications.
Living Building Challenge Red List Materials contain chemicals that have been designated as harmful to living creatures, including humans, or the environment.
Our Full Stainless-Steel range is design specifically for use with all Waterproofing Membrane systems commonly installed in New Zealand.
Full Stainless Steel Construction

Engineered Clamping Range 0-10mm Membrane Thickness For Multi-Layer and Torch-On

Stainless Steel Lid

M6x25 machine screws for sound installations

Stainless Steel Interlocking Clamp Ring

Full Stainless Body

Clamping force over 7 tons – delivering peace of mind

Available in Drain and Overflow Configurations